Partially hidden behind the shady leaves of two sentinel Photinia trees sits the Boys' Town Meat Trade Industry building.  Opened on 18th May 1947, the Butchery was commissioned by the Meat and Allied Trades Federation for the boys of Boys' Town.
Founder, Father Thomas Dunlea, believed homing, educating, and teaching trades to the boys at Boys' Town created well-centred young men who became productive citizens.
The Meat and Allied Trades Federation not only raised the funds to build the Butchery but also provided the teachers who instructed the boys, and much of the meat used in the weekly tutorials.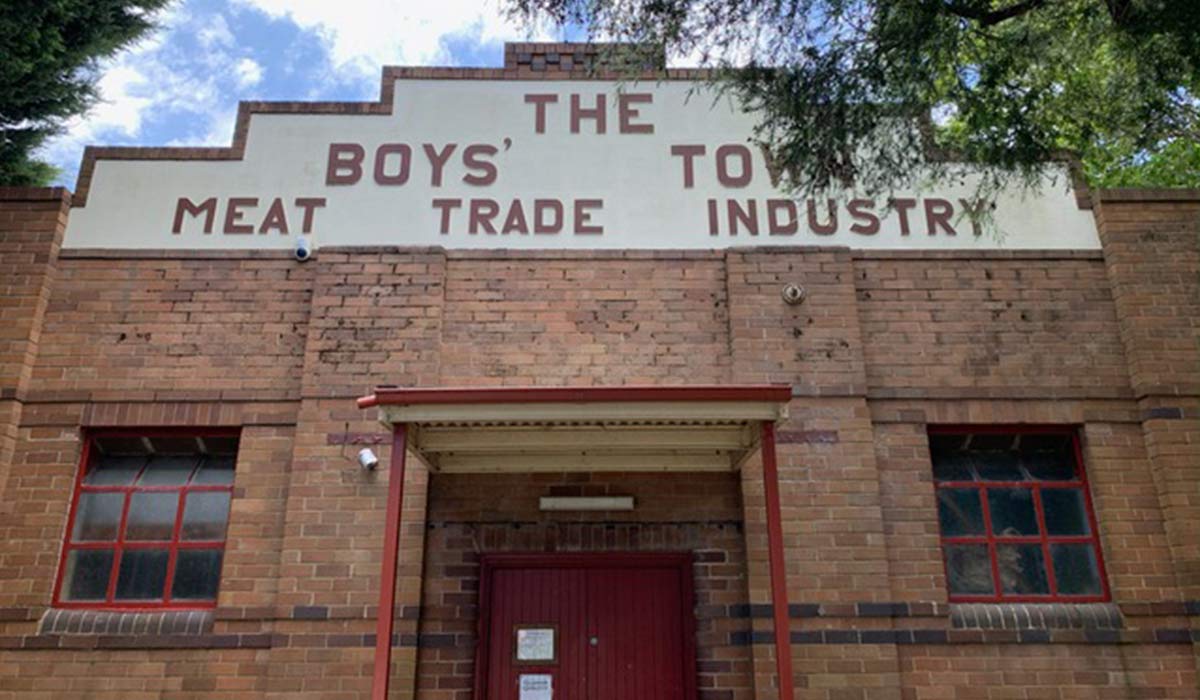 This solid brick interwar construction with stepped parapet and double red wood doors currently houses the Engadine Men's Shed.