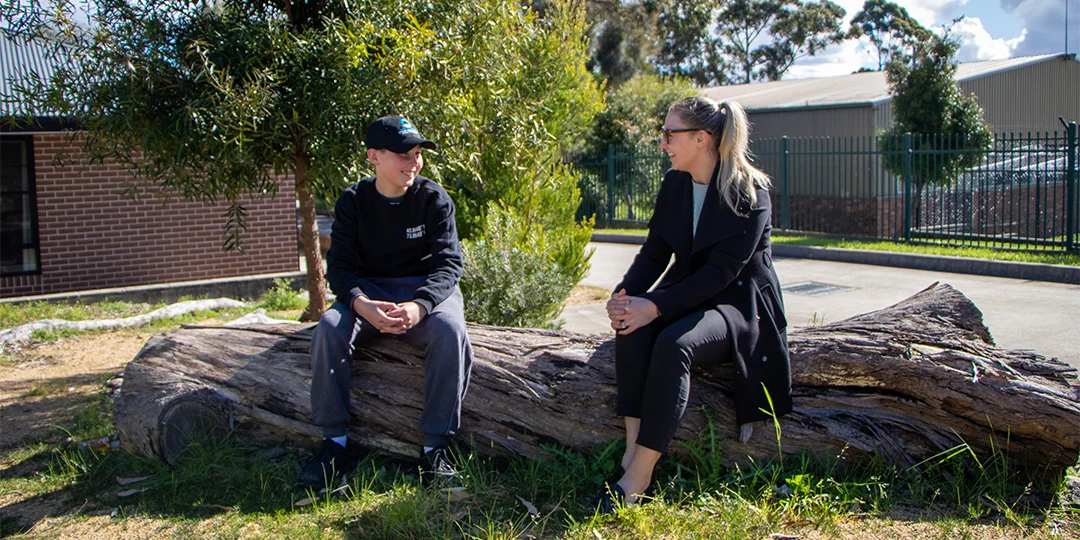 Therapeutic Residential Education Program
Dunlea Centre's Therapeutic Residential Education Program is a specialised program designed to provide therapeutic support and education to young people who might be experiencing emotional, behavioural and/or social difficulties. The program is designed for young people between the ages of 12 and 18 and will typically take 18 months to complete.
The program is residential in nature, meaning that the young people live on-site at Dunlea Centre Monday to Friday for the duration of the program (young people go home on school holidays and public holidays). The program focuses on building positive relationships, promoting healthy behaviours, and providing a structured and supportive environment for individuals with behavioural and emotional challenges primarily through its comprehensive social skill teaching. The team at Dunlea Centre use the principles of the Teaching-Family Model to teach youth positive behaviours and coping skills, which can be applied to all aspects of a young person's life.
The educational component of the program is designed to help participants develop the skills they need to succeed in their academic pursuits. Dunlea Centre is NESA accredited and registered to deliver Years 7 to 12, with young people eligible to attain RoSA and HSC credentials. Our classes are split up into Stage groups in line with the National School Curriculum; Stage 4, Years 7 & 8; Stage 5, Years 9 & 10; and Stage 6, Years 11 & 12.
The goal of Dunlea Centre's Therapeutic Residential Education Program is to support young people to overcome their challenges and lead successful, fulfilling lives. The program is staffed by a team of highly experienced professionals who are dedicated to supporting the growth and development of each participant.