The Chapel Museum
Dunlea Centre celebrated its 80th anniversary in 2019 with the opening of the Dunlea Centre Chapel Museum.
Located in the newly renovated Boys' Town chapel, The Chapel Museum showcases Dunlea Centre's eighty-year history.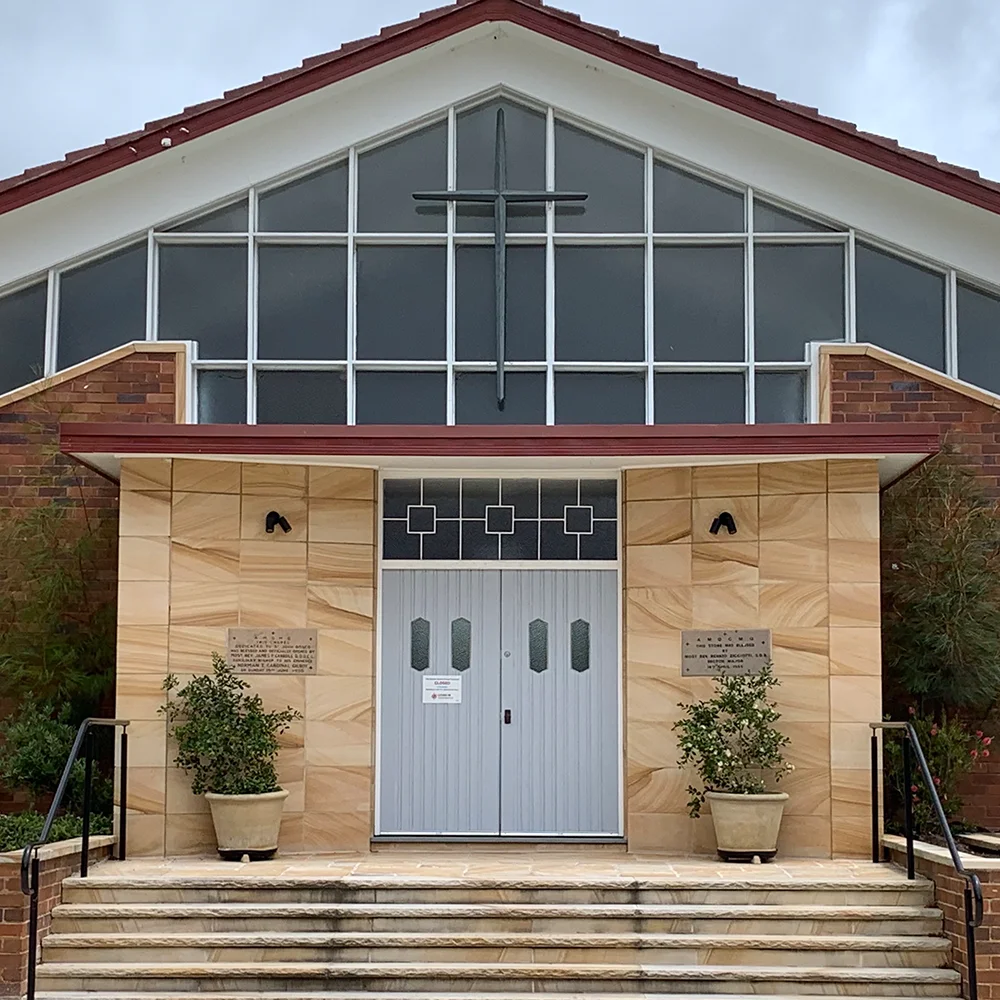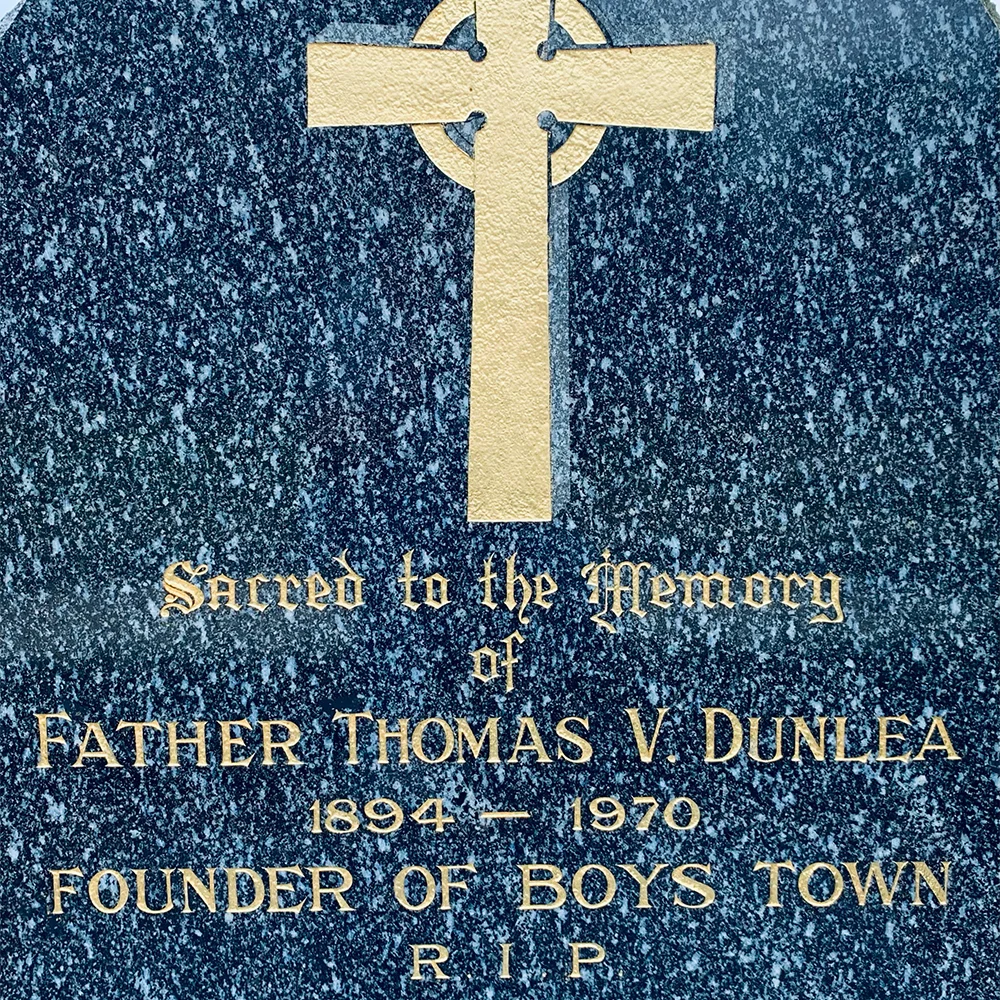 Fr Dunlea's grave
Dunlea Centre's founder, Fr Thomas V Dunlea is buried just outside The Chapel's double doors in the Memorial Garden.
Between the Covid shutdowns of 2020, the Memorial Garden was refurbished with flower beds, a walkway, and semi-shaded seating.
Father Thomas Dunlea
In 2022, Heritage NSW recognised Fr Dunlea's contributions to social welfare by awarding him one of New South Wales' inaugural Blue Plaques.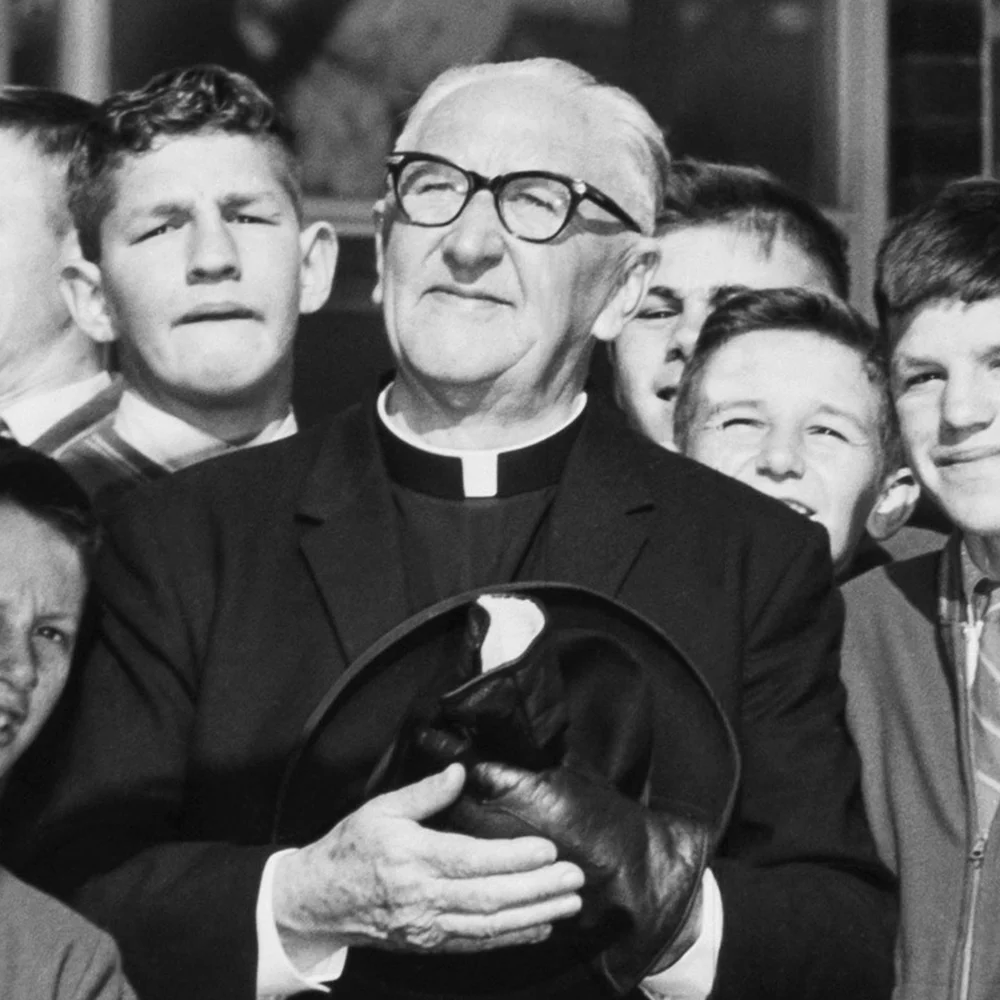 M&G NSW Certification Seal
Dunlea Centre's Chapel Museum & Memorial Garden underwent certification and is now a Museums & Galleries NSW endorsed institution.
Work has begun on cataloguing Dunlea Centre's vast collection of artefacts that are significant to local, state, and national heritage.
About Museum
The museum's current exhibition showcases 80+ years of Dunlea Centre history, which is also in some sense the history of Engadine, the Sutherland Shire, and New South Wales.
Artefacts within the museum's collections document Australian history since the late 1930s and include photographs of the depression era, tools both large and small from the 1940s, sports uniforms and trophies from the 1950s, religious iconography from the 1960s, and educational paraphernalia from the last century.
A few of the artefacts you will see are:
Face of The Shire
2006
The Faces of the Shire was a travelling outdoor exhibition, showcasing people who made a significant contribution to the growth of the Sutherland Shire.
Boys' Town's founder, Fr Thomas Dunlea was one of the one hundred people commemorated with an oversized, stamp-like poster.
Print on corflute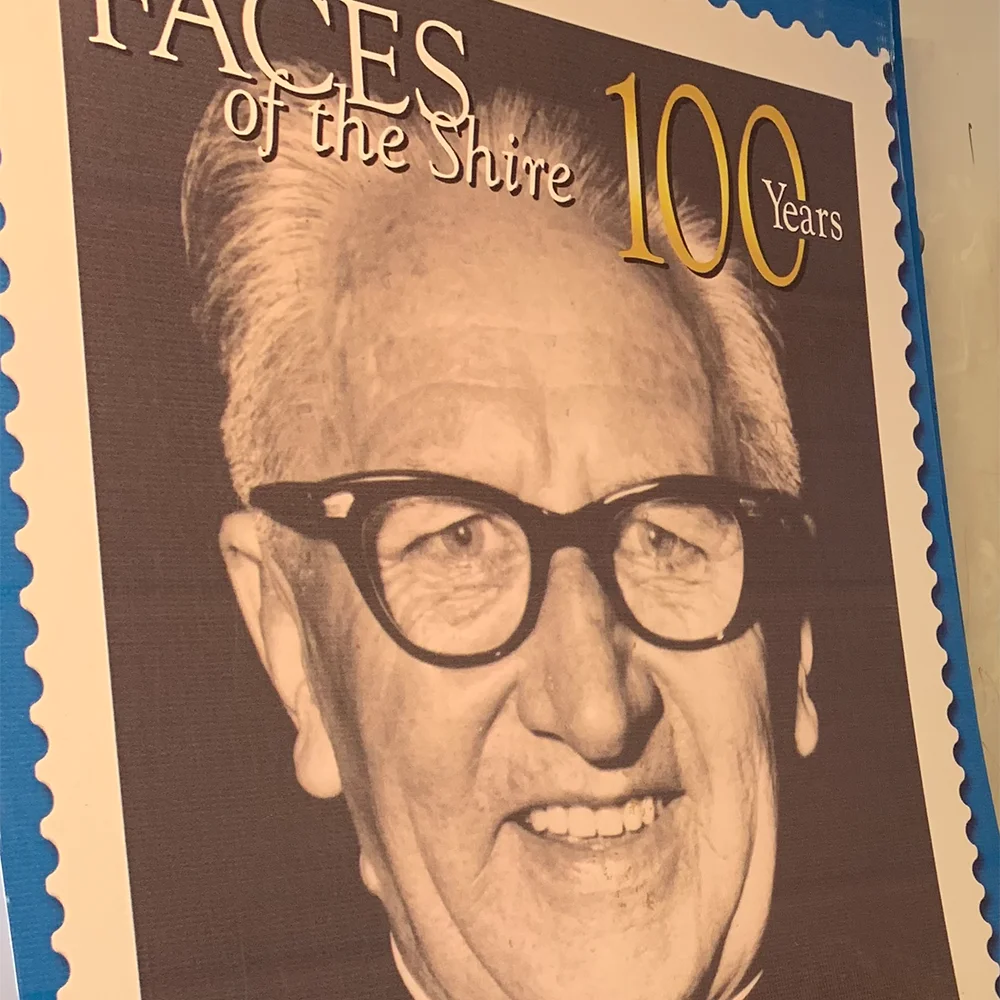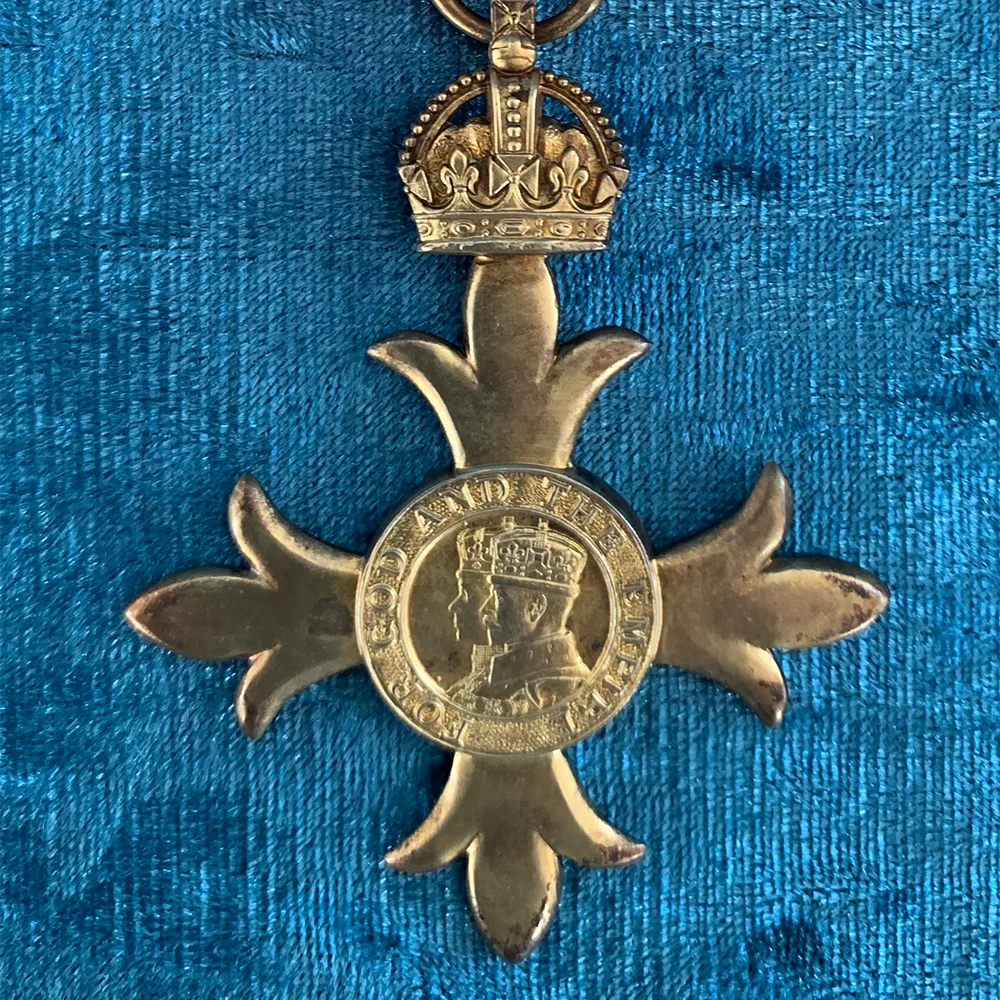 Fr Dunlea's Order of the British Empire medal
1965
Fr Dunlea received an OBE for social work, including his contributions to Australia's Alcoholics Anonymous and Christmas House for the homeless.
Silver-gilt cross patonce on a rose-pink ribbon with pearl-grey edges
Boys' Town Chapel's Baptismal font
1955
In 1939, when Fr Dunlea and the boys settled in Engadine, the closest Catholic church was St Patrick's in Sutherland.
Religion was not compulsory at Boys' Town, but many chose to walk the five kilometres to Sutherland for Masses and Holy Days with Fr Dunlea.
Then in 1955 Boys' Town Chapel was opened. It served the Engadine, Woronora and Heathcote area.
Many community members were married and Baptised at The Chapel.
Calacatta marble and brass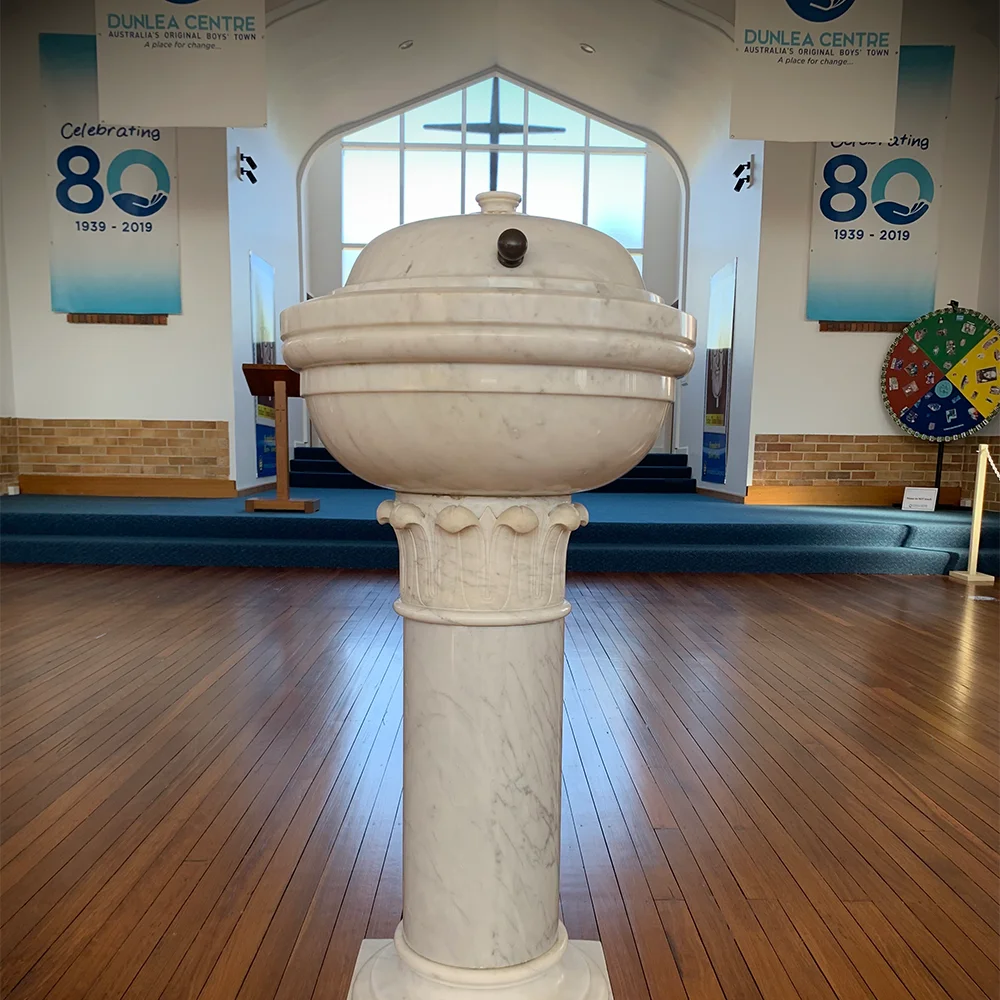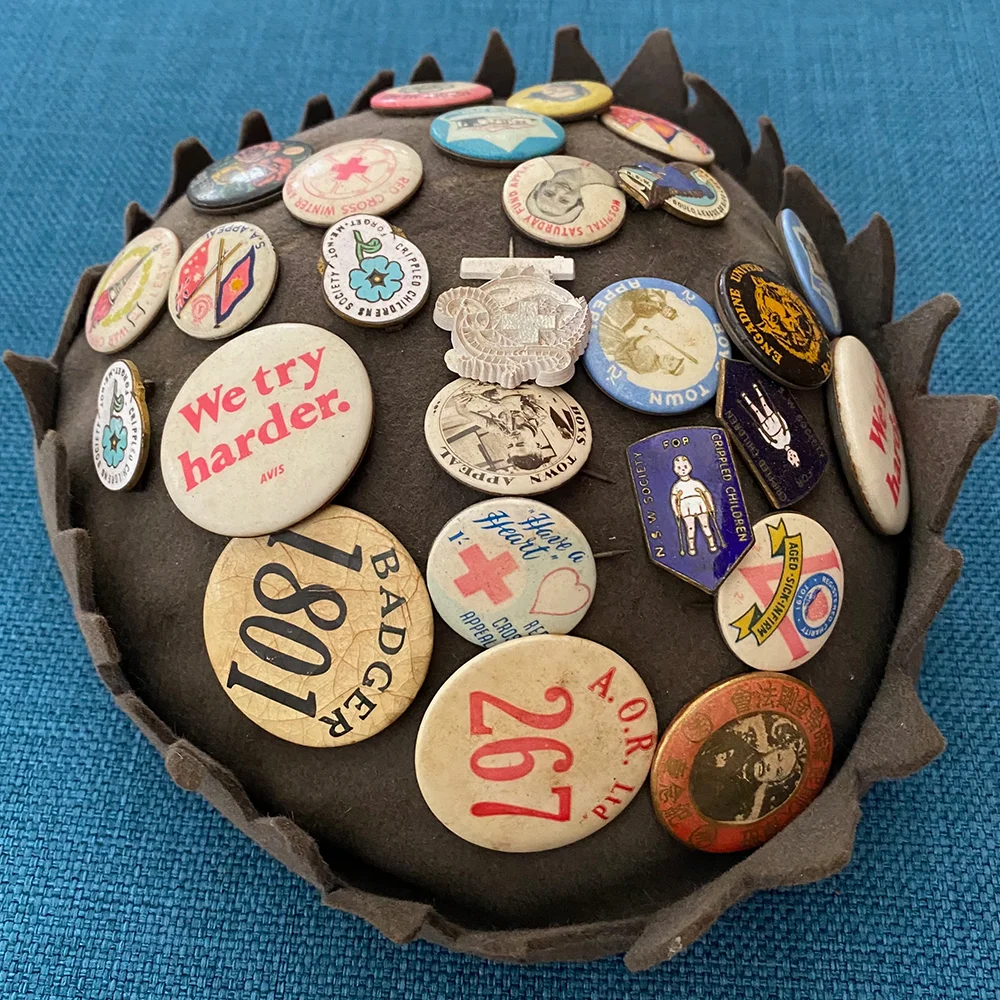 Badge Hat & quote from donor
1956
Boys Town served as the only high school for boys in the area until 1978 when Bosco College was opened to local students. Badge Hats were made from old, often discarded fedoras and were adorned with charity badges.
Donated by R Clarke
Worsted wool & various metals
"Some 52 years ago I used to go and hang out with the boys at Boys' Town after school and at weekends… I was 10 years old and I swapped my baseball cap for the 'badge hat' with one of the boys I had become friends with… It makes me extremely happy knowing that the 'badge hat' has finally gone home to rest."
R Clarke
Reproduction of Bedford truck & quote
1942
In the 1940s and 1950s the back of the old Bedford truck would be packed with Boys' Town's football players. As they got close to their destination, they would start to chant and stomp their feet.
They were so loud they put 'the fear of God' in their opponents, which may be one reason for their successes on the field.
Sepia on paper
"I still remember hearing them coming. It was terrifying…mostly because they were really good players, and we knew by the sound of them that were in for a hard game."
Former Opponent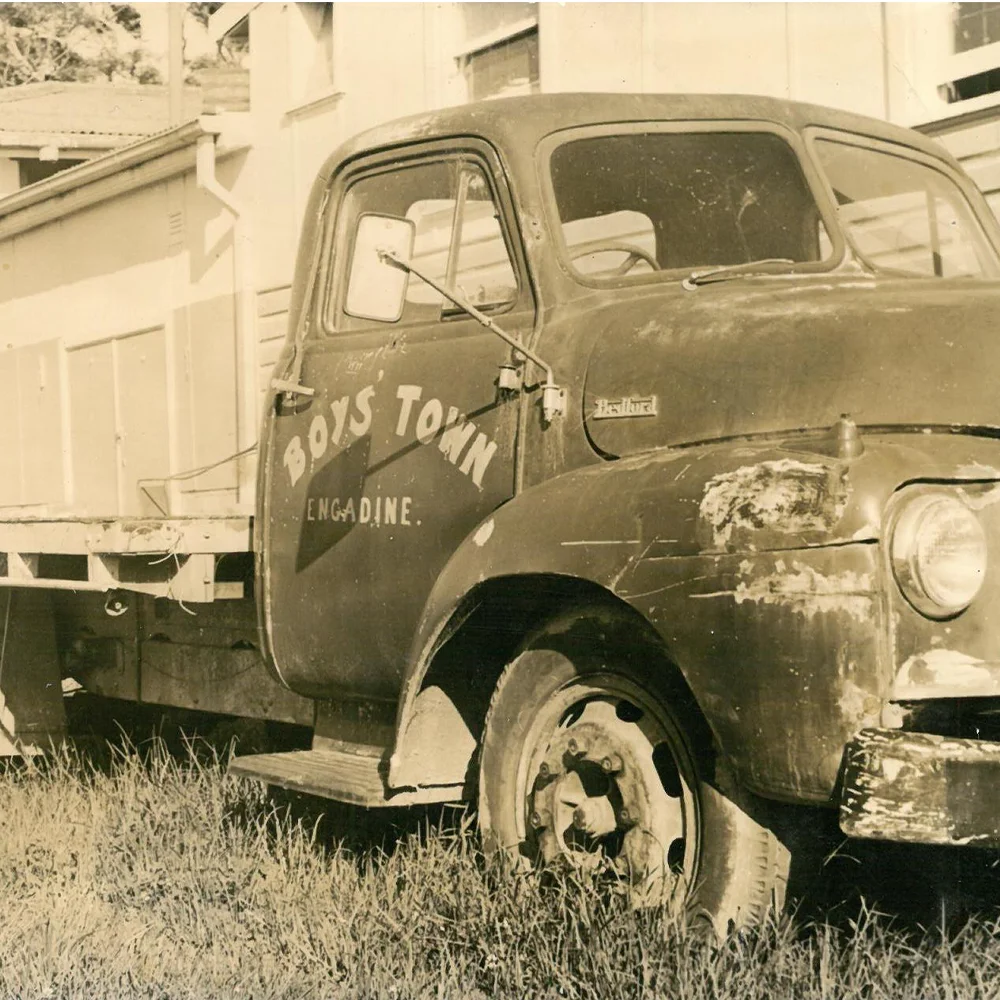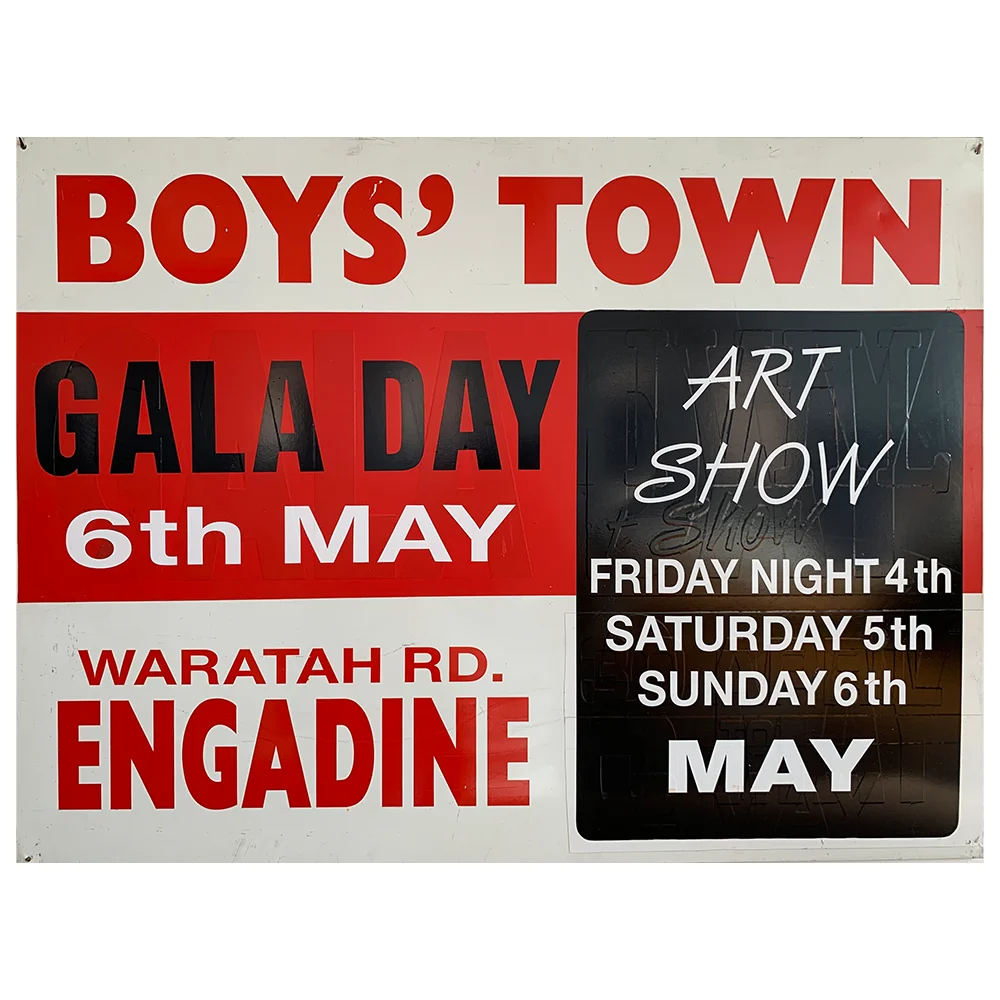 Gala Day Sign
1990
Boys' Town and the wider community have benefited from a reciprocal affiliation, helping one another to grow and thrive. Visitors from around the globe visited Boys' Town and included, politicians, sportsmen, radio personalities, and movie stars. These visitors raised Boys' Town's profile and encouraged others to support Boys' Town and its many fundraising activities such as Gala Days.
These fundraiser helped Dunlea Centre to better provide for the needs of its students, but also helped local businesses market their wares. Gala Days, organised by local parishioners, became a staple fundraiser in which the whole community engaged!
Aluminium sheeting with vinyl overlay
Band instruments
1934 – 1985
Music was and still is an integral part of Boys' Town's history. The Boys' Town brass band played for dignitaries, politicians, academy award winning actors and more!
Fr Dunlea believed music, like sports, encouraged teamwork, relationship building, and temperance.
Various materials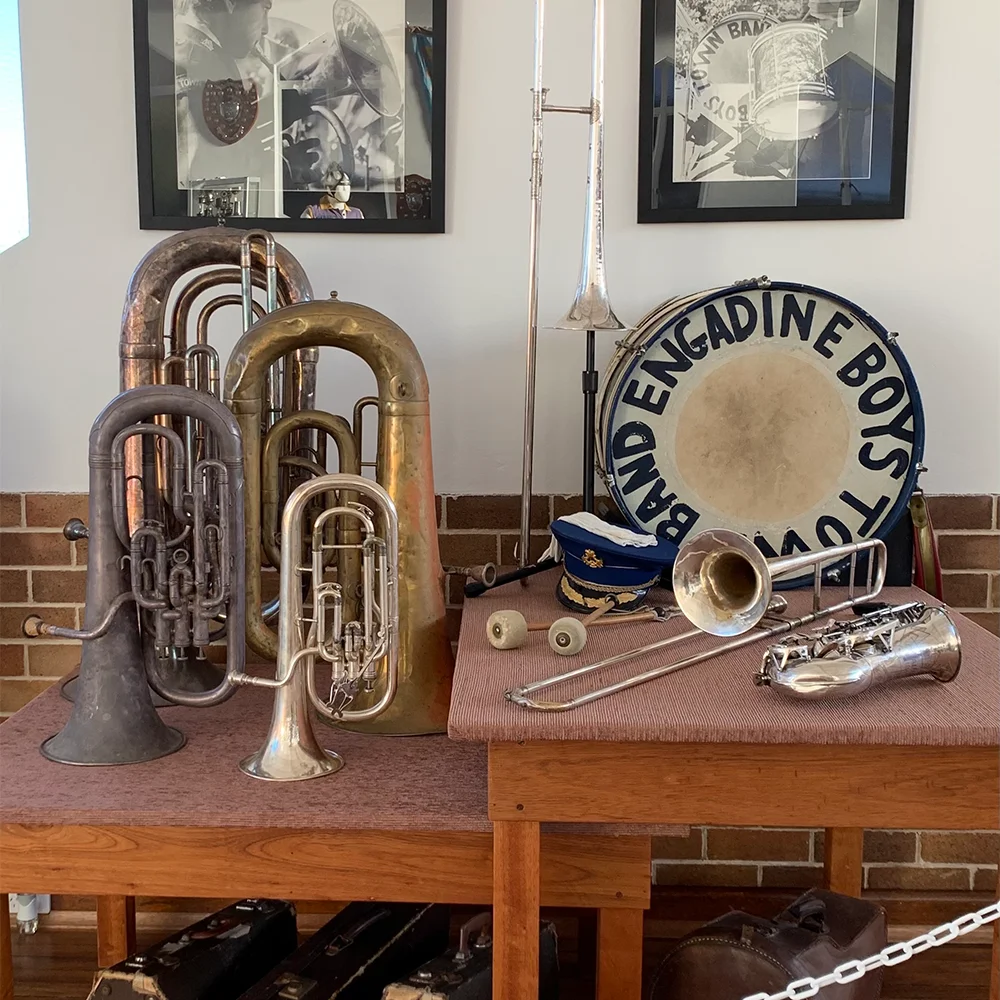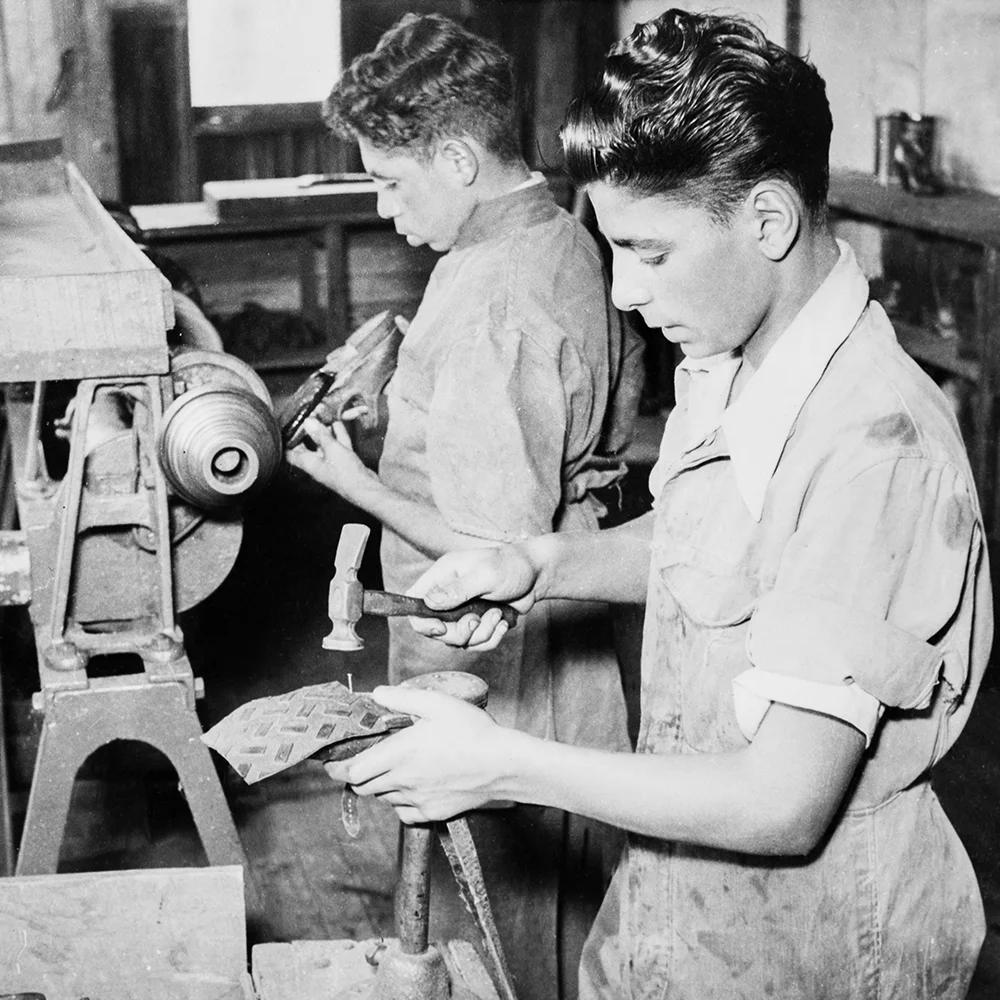 Photograph of boot making at Boys' Town
1948
All manner of trades were taught at Boys' Town–toy making, boot making, carpentry, and dozens more. If a boy wanted to learn it, Boys' Town staff would find a way to make it happen. On display in the museum are a number of small trade tools. Larger tools like lathes, drills and bandsaws are housed in the archive for future exhibitions.
Black & white photograph
Butchery & Bakery
1950 & 1952
Two of the trades taught at Boys' Town were supported by the unions.
The Master Bakers and Pâtissiers sponsored the construction of the Boys' Town Bakery, and the Meat and Allied Trades union raised the funds for the Boys' Town Butchery and the War Memorial Hospital.
The unions not only raised the funds for construction, but also provided supplies and instructors.
Black & white photographs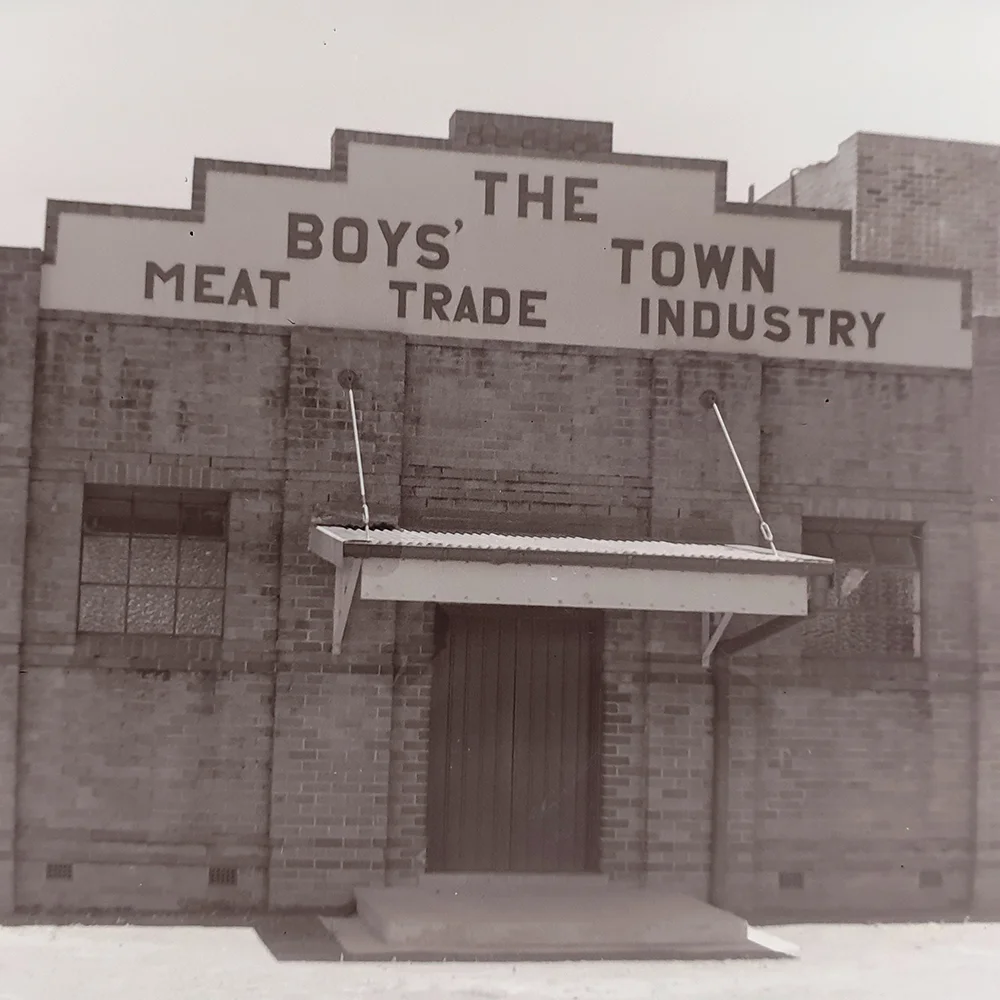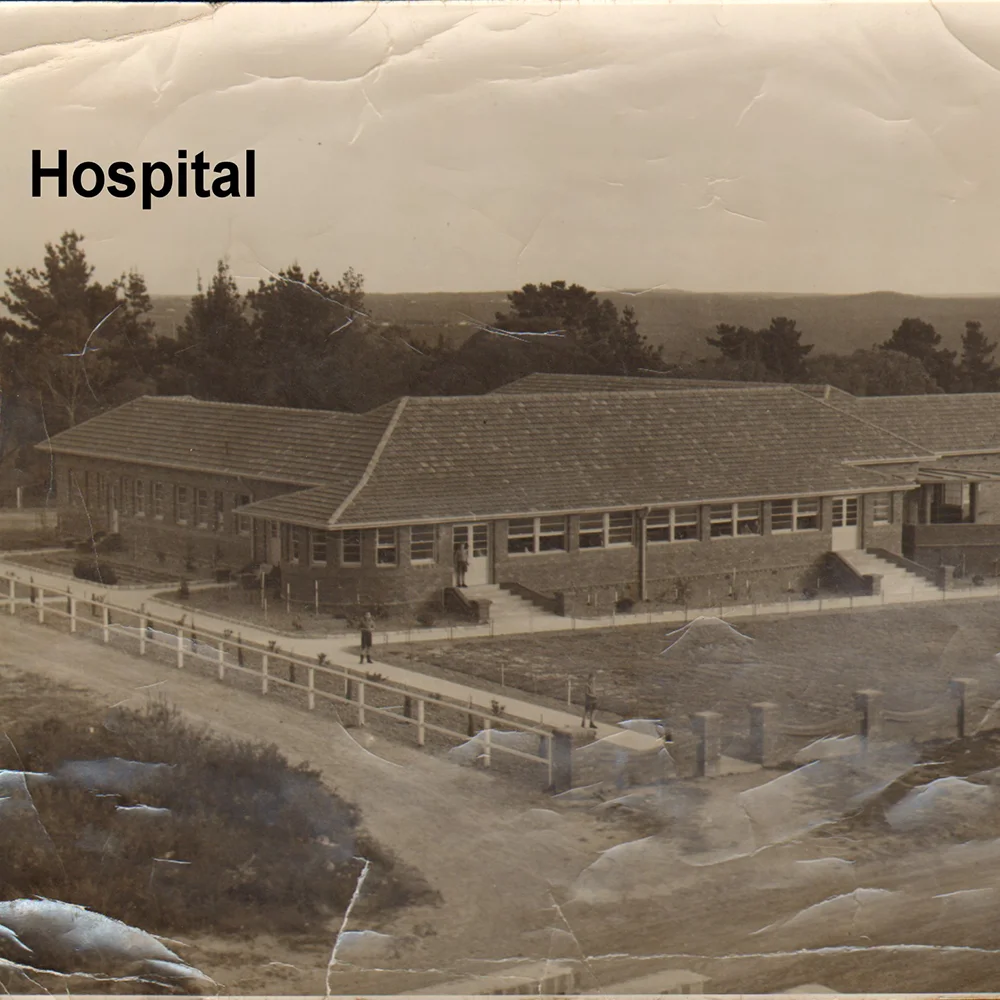 Meet & Allied Trades War Memorial Hospital
1948
As WWII began to rage, the Meat & Allied Trades union approached Fr Dunlea with the thought of donating a cot in the name of the union's fallen men. Instead of a cot, the union wound up raising nearly ten thousand dollars to construct and fit-out the Meat & Allied Trades War Memorial Hospital.
Black & white photograph
Tour
To learn more about Dunlea Centre's history and see these artefacts in person, book a guided tour.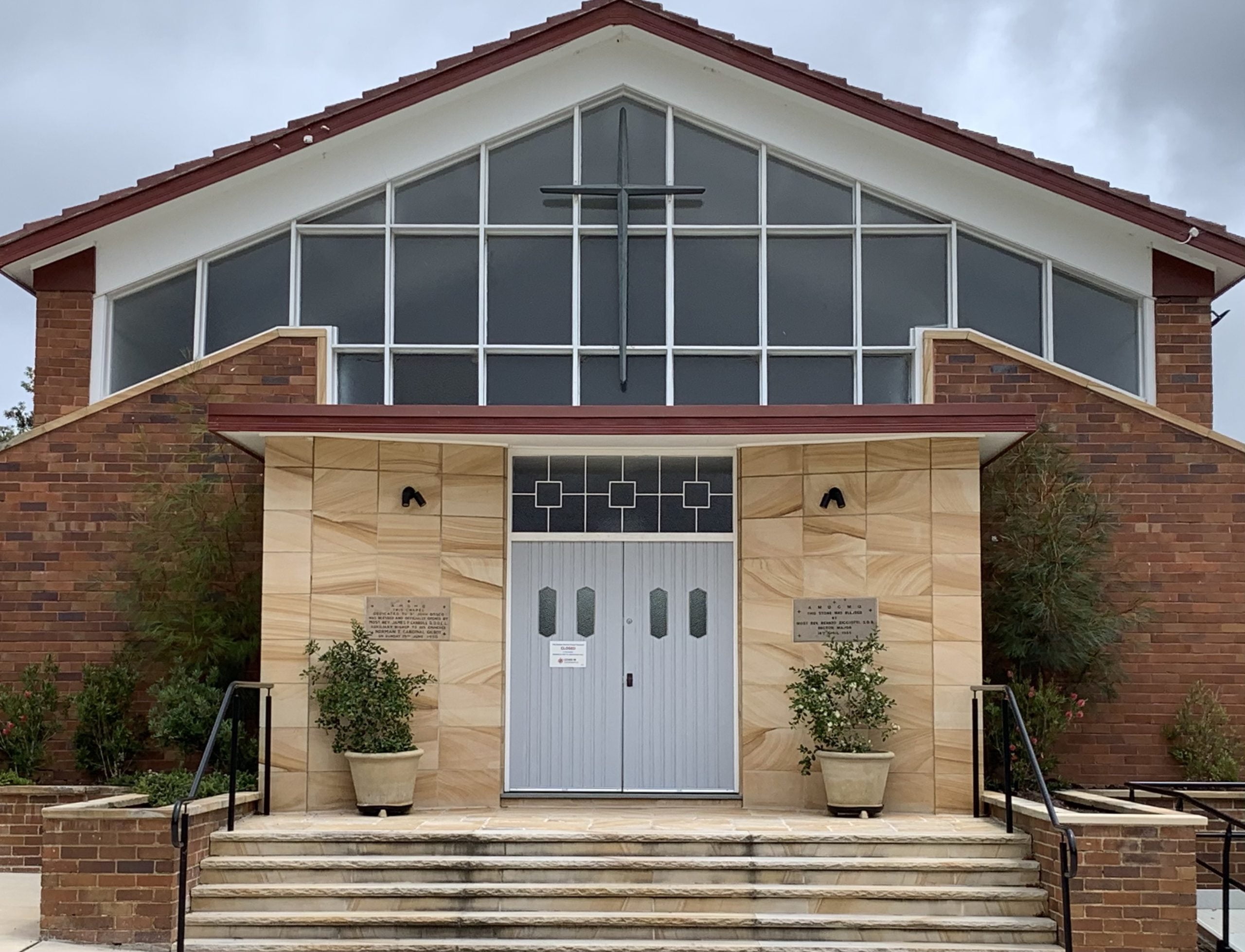 Guide Tour
The Chapel Museum's curator hosts a monthly (February to October) tour of Dunlea Centre's significant buildings, Memorial Garden, and The Chapel Museum. Tours can be booked with a $10 donation payable through Dunlea Centre's donations page.
Once booked and paid, the curator will be in contact to schedule the next available tour.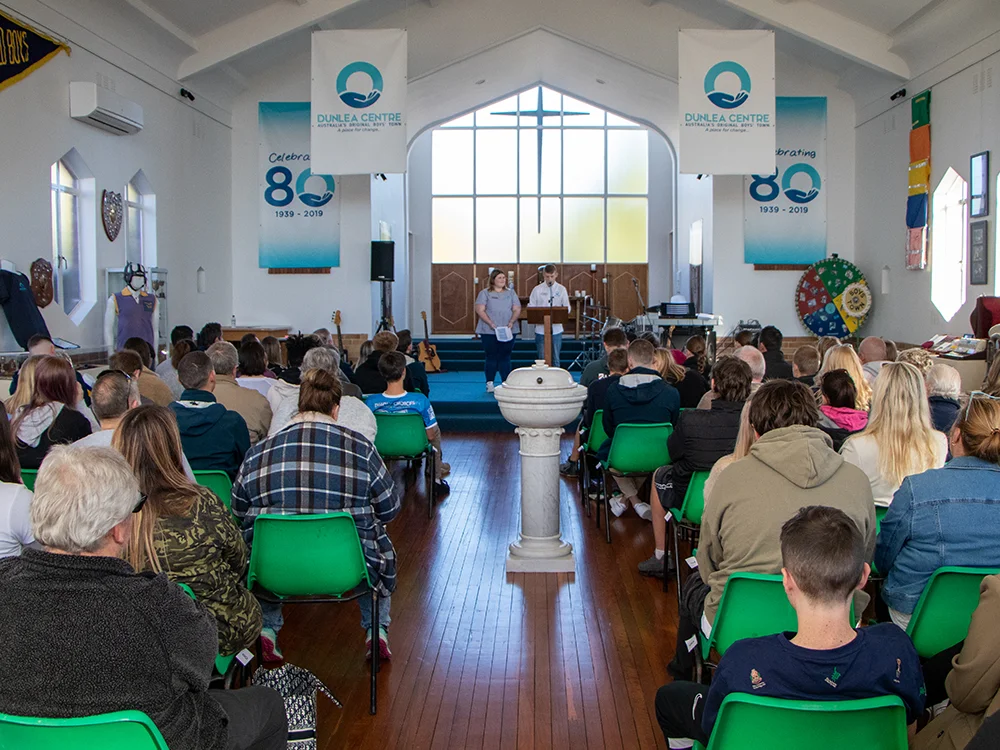 Large Group Tours
Large Group Tours can be booked by contacting Dunlea Centre's curator on (02) 8508-3900.