A place for change
Dunlea Centre believes young people and families at risk can change their lives and foster a hopeful future together.
Dunlea Centre serves to provide a safe and supportive environment for at risk young people to engage in learning, develop social skills and foster positive relationships.
Many young people experience difficulties in more traditional school settings and often disengage. Our education program offers an encouraging and challenging environment which gives young people the chance to positively and successfully re-engage in learning. Classes are small which affords increased levels of individual attention to target specific needs.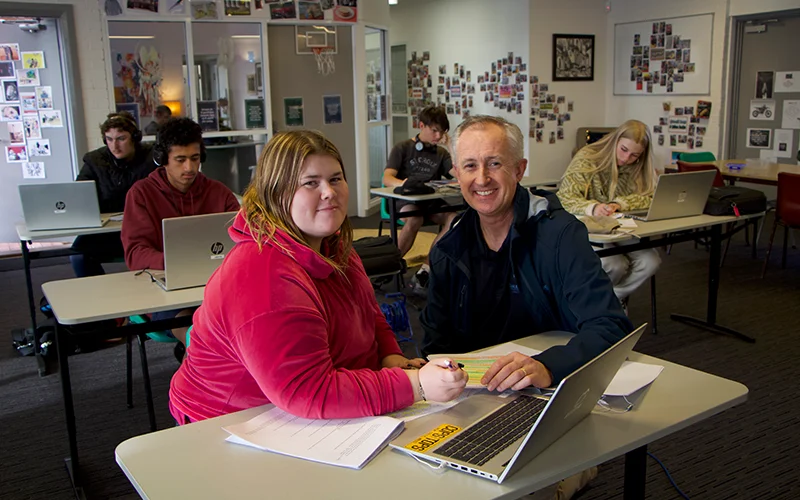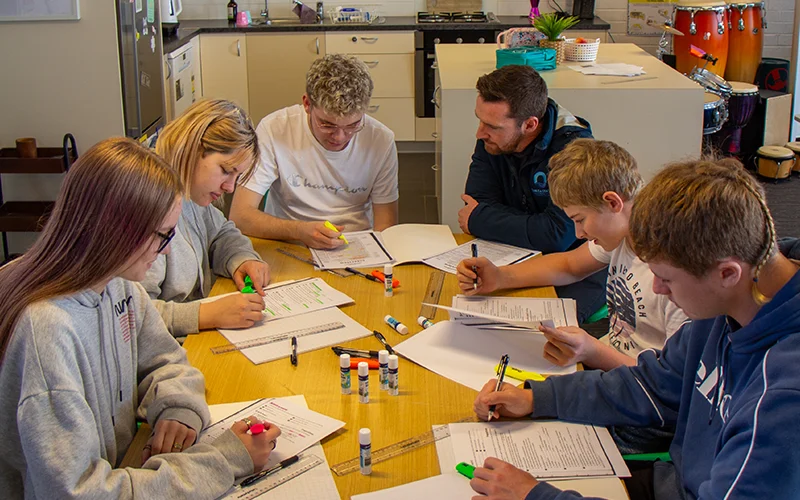 Our programs
Dunlea Centre works closely with parents, carers and families to strengthen communication and relationship building skills to help keep families together and functioning positively.
Successful graduation from the program requires a 12 to 18-month placement and we provide a further 12 months of after-care to support the continuance of positive gains achieved at Dunlea Centre.
Dunlea Centre employs a highly skilled professional team of Teachers, Behavioural Interventionists, Clinicians, Residential Youth Workers and auxiliary staff working under a multi-disciplinary Leadership Team.
A family focus
Dunlea Centre works in partnership with families to help bring about this change. The philosophy of Dunlea Centre is based on the belief that every person is unique and specially valued in the eyes of God. Its inspiration is derived from its founder, Father Thomas Dunlea, who believed in the worth of every individual regardless of race, creed or socio-economic status. He believed that there was no such thing as a 'bad' child; circumstances lead them into difficulties, and different, more positive circumstances could redress this.
The practical method of working effectively with young people follows the Salesian tradition of Don Bosco who believed in prevention, kindly presence and an atmosphere characterised by acceptance and warmth. Over time at Dunlea Centre, this approach has been adapted to include specific therapeutic intervention in the lives of children and their families.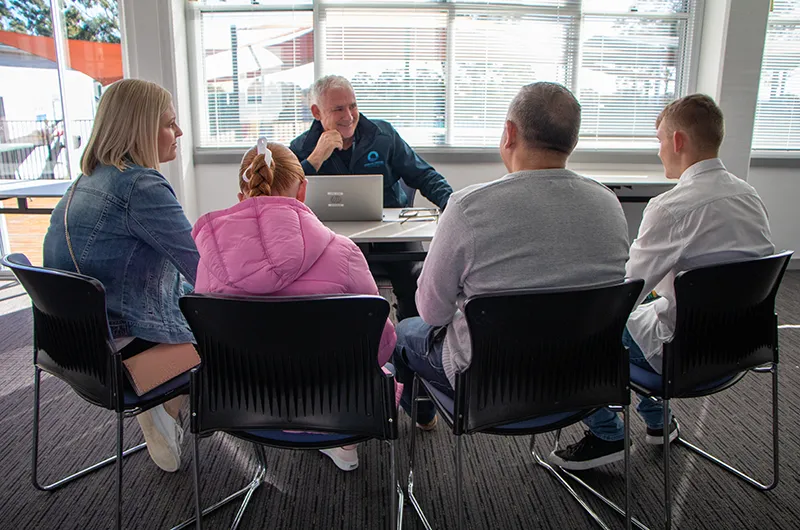 Salesian approach and style
The Salesian 'Preventive System' lies at the heart of Dunlea Centre, influencing, animating and directing all interactions with the students. The Salesian approach known as the 'Preventive System' was originally developed by Don Bosco in his work with young people at risk during the 19th Century Industrial Revolution in Italy and has been evolving ever since by the Salesians in their numerous works around the globe.
In English, the word 'preventive' has negative connotations. It has overtones of stopping things from happening. In Italian – the word is very positive – it means 'standing beside someone to speak on their behalf, to be their defender, to encourage them, to have empathy for them, to help them grow.'
Crucial to this way of working with the young is the encouraging presence and an active involvement of all staff in the lives of the young people. Don Bosco encouraged his workers always to have the interests of the young at heart, to love what the young love, to be a friend to the young rather than a master whom they fear.
The Salesian approach promotes an atmosphere of kindness, tolerance, acceptance and forgiveness. It is based on a fundamental belief and hope in the ability of all young people to change.

"The preventive system must be our characteristic: never harsh punishments; never words that humiliate; never sharp reprimands in the presence of others. Let our words be gentle, patient and loving; no sarcastic remarks; never strike anyone, even lightly. Let every Salesian make himself the friend of all and never harbour thoughts of getting even. Let him be quick to forgive and never rake up the past. Kindness in speaking, in working, in giving advice will win over everyone".
(An extract from a letter of Don Bosco to Don Costamagna, 10/8/1885).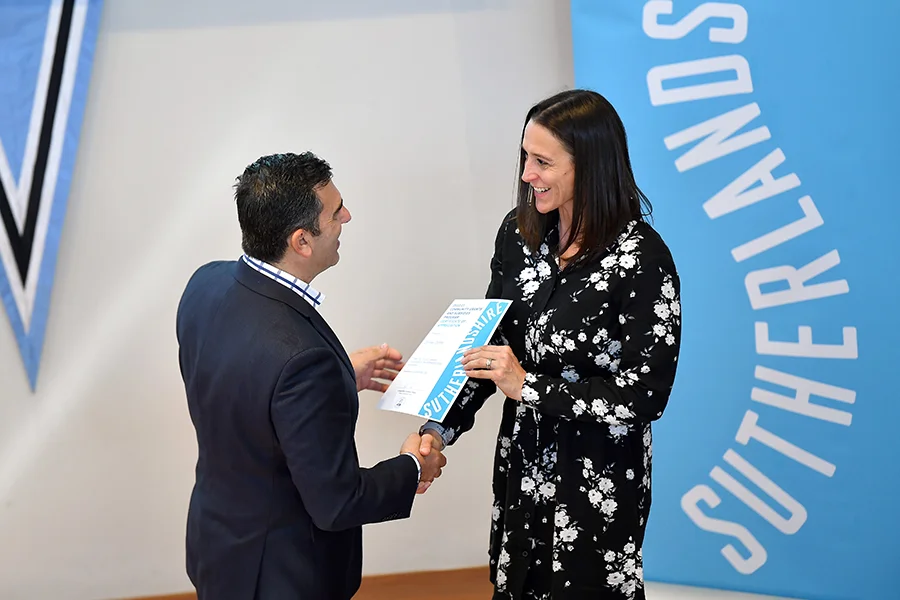 Make a Donation
Your donation goes towards helping young people in need in your local community.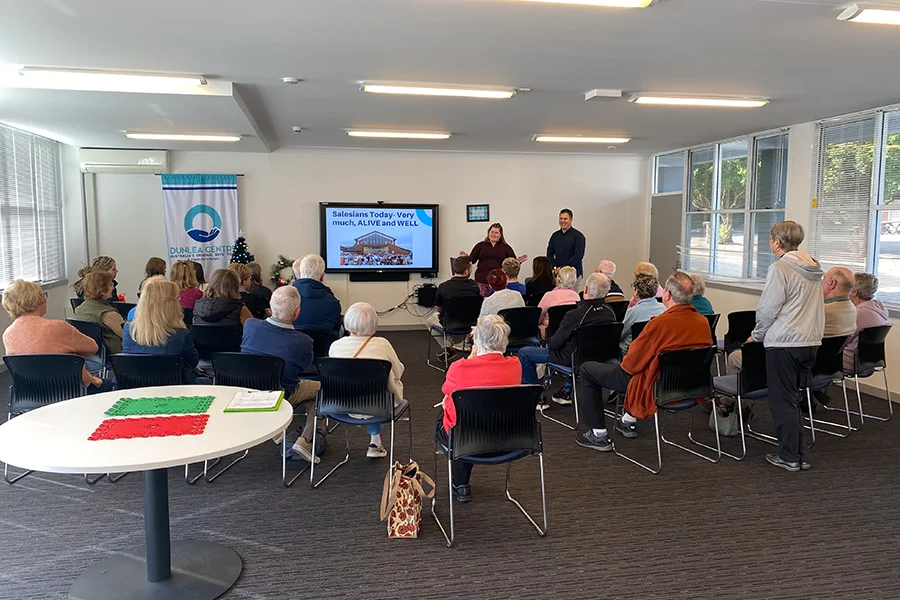 Leave a Bequest
Leave a legacy as an investor in the youth of our community, and a friend to their families.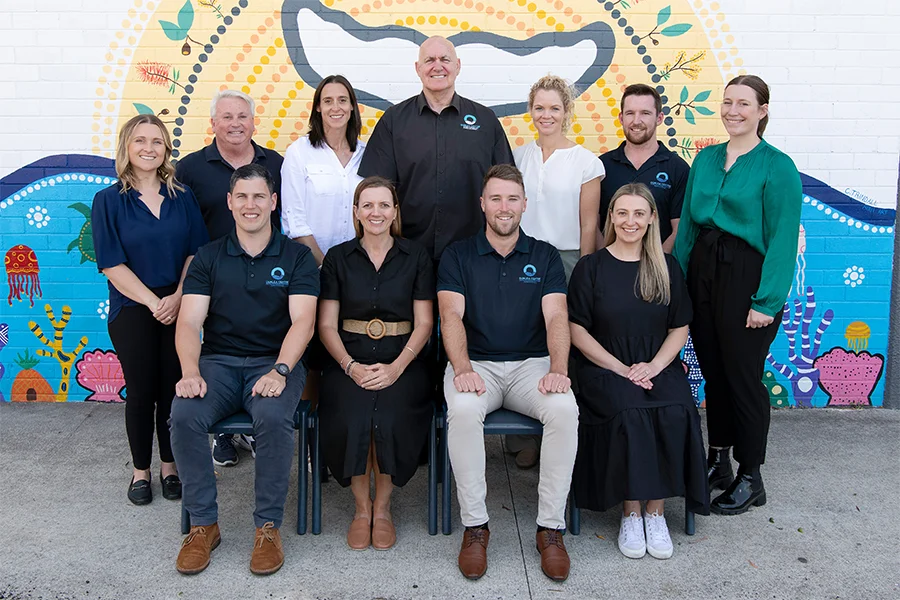 Contact us
Have any questions or need more information? Visit our contact page and reach out to us.