Boys' Town Bakery Officially Opened 73 years ago.
In 1945 the United Bakers' Association formally agreed to build a bakery for Boys' Town, equip it with the required tools as well as with master bakers to teach the boys bread baking, pastry cooking and cake manufacture. The Master Pastry Cooks' Association raised £7,000 to build what became the first food trade school in New South Wales; Mr W. Sinclair of Wildridge donated a £1,500 refrigeration unit; and Mr E. A. Ireland (Chairman of the BT Bakery Trade Appeal and member of the Master Pastry Cooks' Association) became the first instructor.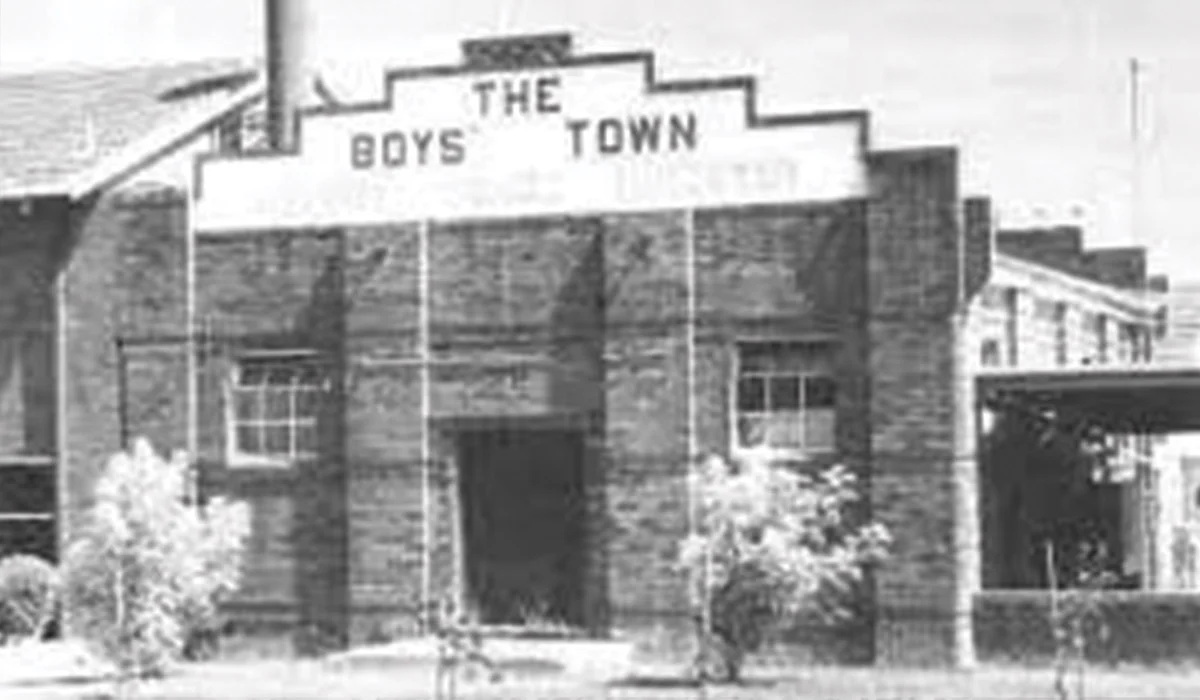 "A number of master bakers had notified their willingness to take Engadine boys into their businesses." Propeller 21 October 1948.
When the doors officially opened on 21 October 1948, 500 people came to celebrate. Boys' Town founder, Father Thomas Dunlea, and philanthropist, Mr George Nathan, praised the Master Pastry Cooks' Association for their generosity, not only for the boys at Boys' Town, but also for the wider community. By building a trade school, where boys would learn pre-apprentice skills, the association was investing in the community, making skilled working citizens out of wayward boys.
The boys made breads, pastries and cakes and sold them from the front of the bakery, as well as delivering them by hand cart to locals. Unfortunately, the list of items and recipes have yet to be rediscovered in the archives, but photos detail the many items made and sold, amongst the delicacies in photos are the Aussie favourite–scones. From oral accounts, the instructors used basic recipes with simple ingredients to teach tried and true baking techniques.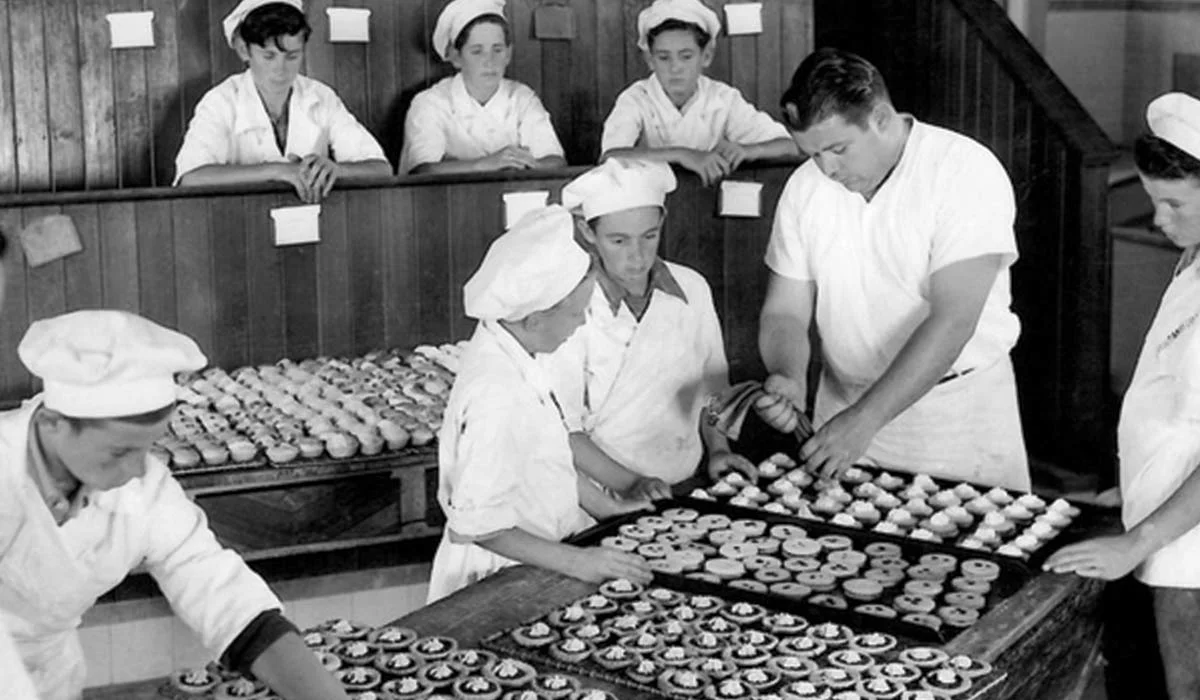 A former BT student from the 1940s recalls a recipe similar to the one below, but instead of using a bowl, the ingredients were mounded atop the stainless steel tabletop, folded and cut directly from there where they were then placed sheet over sheet in large ovens to bake.
Basic Scone Recipe
Ingredients:
2 1/2 C plain flour
4 tsp baking powder
1 tsp salt
60 grams cold butter, chopped
3/4 C cold milk
Directions:
Grease a baking tray.
Preheat oven to 200ºC.
Sift dry ingredients into a large bowl.
Rub butter with fingers until finely crumbed.
Make a well in the centre of the crumbed mix and add milk.
Fold crumb mix into milk until a soft dough forms. (If needed add a tablespoon or two of milk.)
Turn dough onto a lightly floured surface and knead until smooth.
Flatten dough until 2 cm thick.
Using 5 cm cookie cutters (dipped in flour), cut dough into rounds and place on tray.
Bake for 10-12 minutes or until lightly golden on bottoms.
Serve with jam and cream.