The young people and staff at Dunlea Centre were excited to give their new mountain bike trailer its inaugural run in our nearby beautiful Royal National Park recently.
Dunlea Centre's Youth Workers and educators are now able to safely transport mountain bikes to many locations so that all young people in our program can participate in mountain bike riding, enjoy and appreciate the amazing natural environment surrounding us.
Dunlea Centre was able to purchase this purpose built 12-capacity bike trailer through the generosity of the NSW Government Community Building Partnership 2020 Grants program. The bike trailer was designed and manufactured in Australia by Shingleback Off Road, who have worked closely with us to deliver on time and with the most effective use of money available.
Mr Lee Evans MP, was pleased to present the trailer to Dunlea students and encouraged them to take advantage of the many recreational bike tracks now accessible to them in our great state of NSW.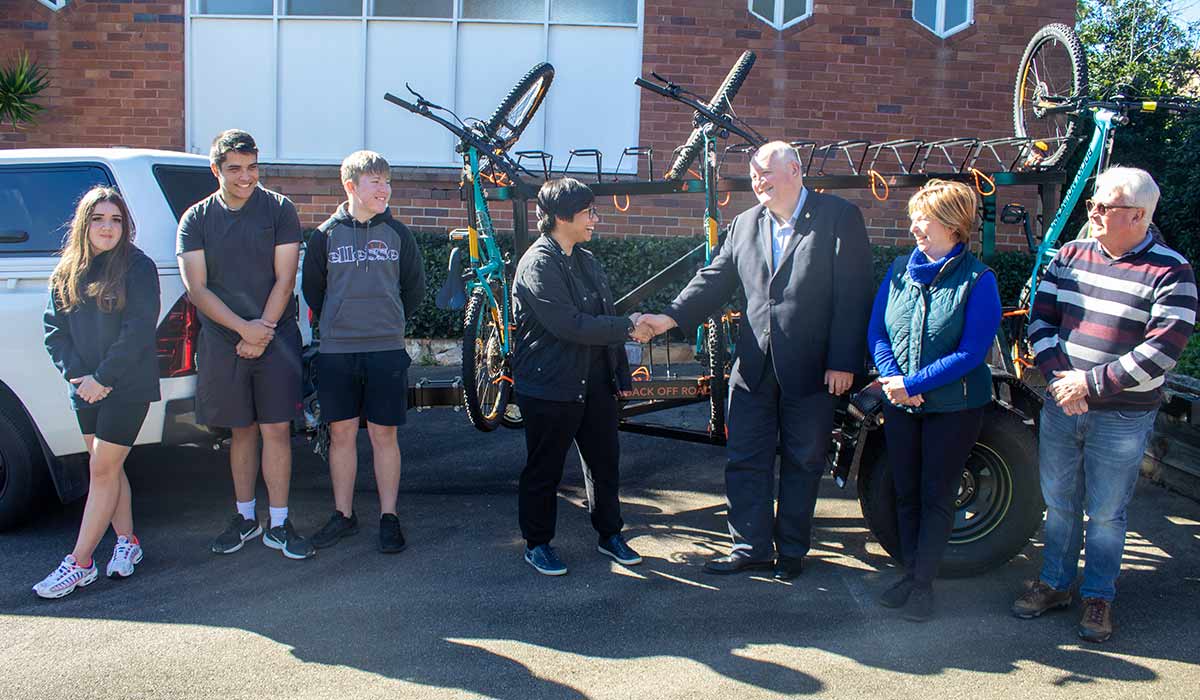 Mr Lee Evans MP, presenting Dunlea students with a mountain bike trailer.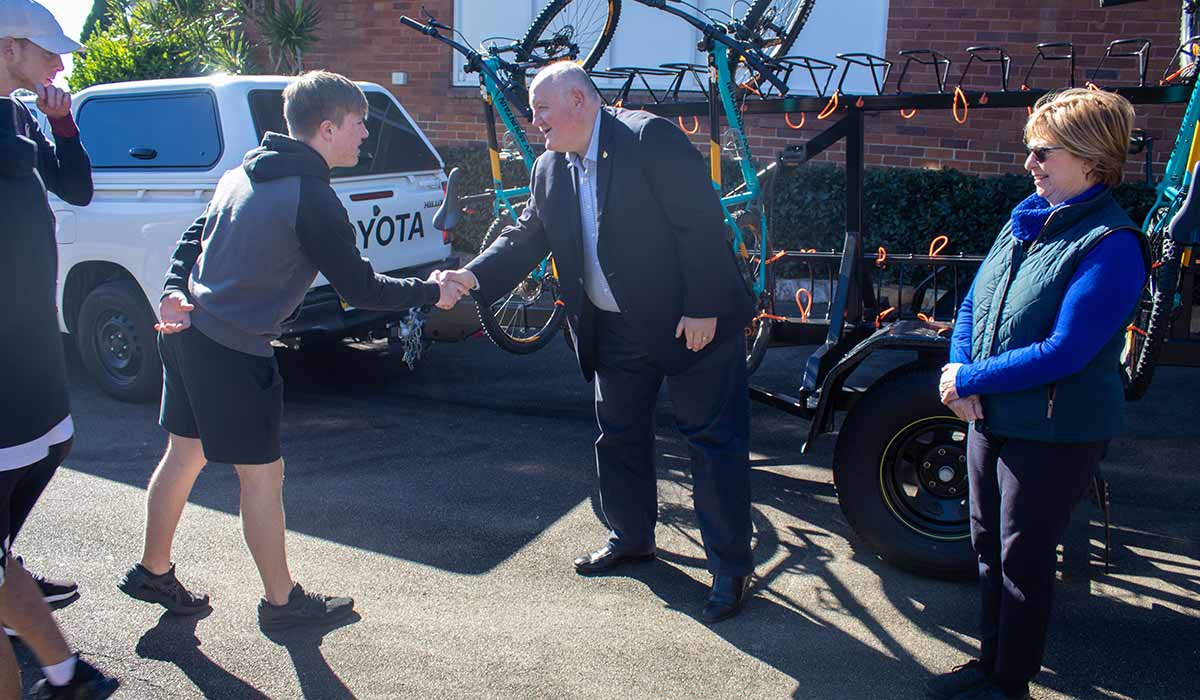 Dunlea young people introducing themselves to Mr Evans and a delighted Geraldine Gray, Dunlea Chair, watching on.